CAPPA has been writing and recording music since she was seven years old.
"Growing up, I had crippling public speaking and stage fright. One time I had to give a speech in high school and I ran out of the classroom and threw up," she said. Like many artists, she says she got made fun of a lot growing up for wanting to pursue music.  "I wasn't a great singer when I was younger.  Those two things coupled together made it seem like I didn't have a good chance for a while, but I'm a strong believer in: no matter what you put your mind to, you can do it."
So she enrolled in college speaking courses while finishing high school over the weekends and began voice lessons and a practice schedule of an hour and a half, seven days a week. "A lot of people aren't naturally good at the things that they want to do, but I strongly believe if you work hard enough, you can accomplish what you want."
"A lot of people aren't naturally good at the things that they want to do, but I strongly believe if you work hard enough, you can accomplish what you want."
When you hear her smooth indie pop tunes, you might be shocked to find out that when she was younger, all she listened to was emo, pop punk, and metal. "I've always loved songs that I can blare in my car when I am having the worst day, so that's always what I've set out to create." She says a few years ago she followed Warped Tour for two straight months selling her CDs to people in the lines.
And today, CAPPA has been featured in publications like Billboard, Entertainment Weekly!, NYLON and Glamour Magazine, and has sang vocals for several bands, including Passion Pit, before starting her latest project, CAPPA, three years ago.
Check out CAPPA's latest tune Waste My Time below:
CAPPA (born Carla Cappa) says she finally found a breakthrough with "Waste My Time" (CONGO Records via Spinnin') after a long period of creative limbo. She said, "I've spent more work on this song that I have any other one I've released honestly. Which is a good but also scary feeling! It's very pop and slightly different for me cause the chorus is more of a drop section- so we had to work a while to get it right.  The bridge was originally the chorus, and me and my producer kept moving everything around a million times.  I like this song in particular though because we just started writing it on an acoustic guitar and it kind of took a life of it's own from there."
Now Nashville-based, CAPPA is super passionate about rescuing dogs (she is constantly fostering pups and volunteers where she can at shelters around Nashville). She says she actually didn't like dogs growing up after being bit by one pretty bad, but when she rescued a pup a few years ago, she fell in love. "My dog, Beans, is a rescue who was just on the side of the road in the middle of a farm in Tennessee. I started realizing how many dogs were strays and in shelters… My goal is to get any dogs I can off the streets, whether I'm helping facilitate someone to go pick them up (which I do often) or going to get them myself.  I also try to post about it quite often because I think so many people don't realize how many dogs, and animals in general, are in need," she said.
Keep up with this chick! She's kind and cool! We love it.
Follow CAPPA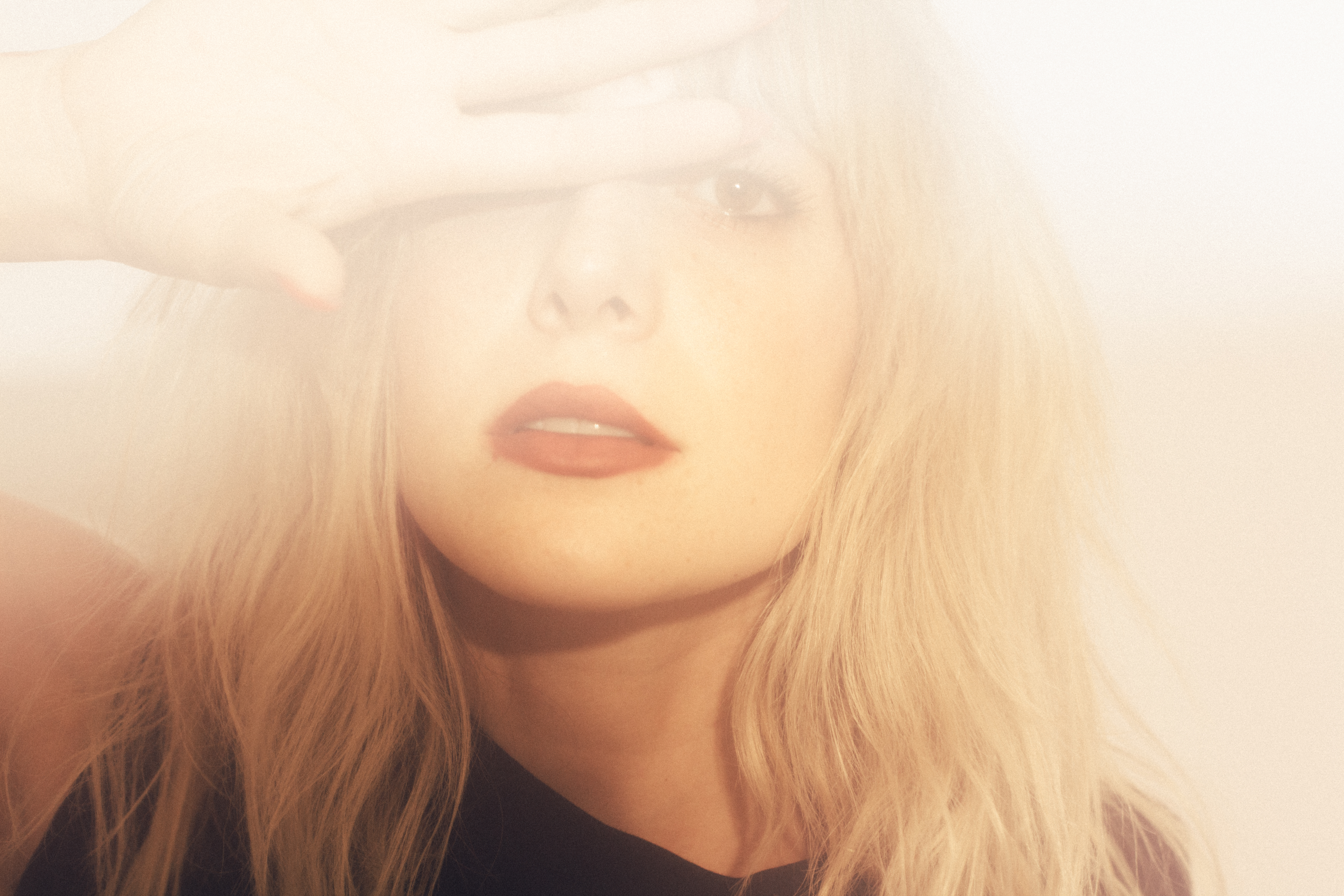 CAPPA'S Girl Gang Music Picks
Sigrid
Tove Stryke
Dagny