Seattle-based, all female rock 'n' roll band Thunderpussy has made quite a name for themselves over the years since their initial founding in 2013. If you're not familiar with the band, here's the basic crash course:
Thunderpussy is made up of four women: Molly Sides [vocals], Whitney Petty [guitar], Leah Julius [bass] and Ruby Dunphy [drums]. Known for earth shattering pipes, heart-stopping performance art, and a propensity to literally writhe through a crowd, Molly is the consummate ideal front-person—bold, brilliant, brazen, and beautiful. At her righthand, you've got Whitney as the ultimate 21st century axe-slinger—cool, collected, and crazy on that fretboard. Rounding out the fray, Leah and Ruby cook up the tightest rhythm section this side of Cream (no kidding).
The group turned into a quiet phenomenon with the endorsement of Rolling Stone and Pearl Jam guitarist Mike McCready, as well as a string of already-legendary performances under their belts. Thunderpussy released their latest EP, Greatest Tits, earlier 2018, which features their hit tracks "Speed Queen" and "Torpedo Love." The band's debut album explores themes like feminism, queerness, gender roles, equality, love and relationships. But the special sauce for the group is simple: it's soul shit.
Whitney says, "People talk about that magic. There's some voodoo happening between Molly and I, which is like a cosmic connection. She has this power. Somehow, I'm under her spell when we're performing—we all are."
"The truth is, I feel the same way about Whitney, Leah, and Ruby," smiles Molly. "We're all in this together."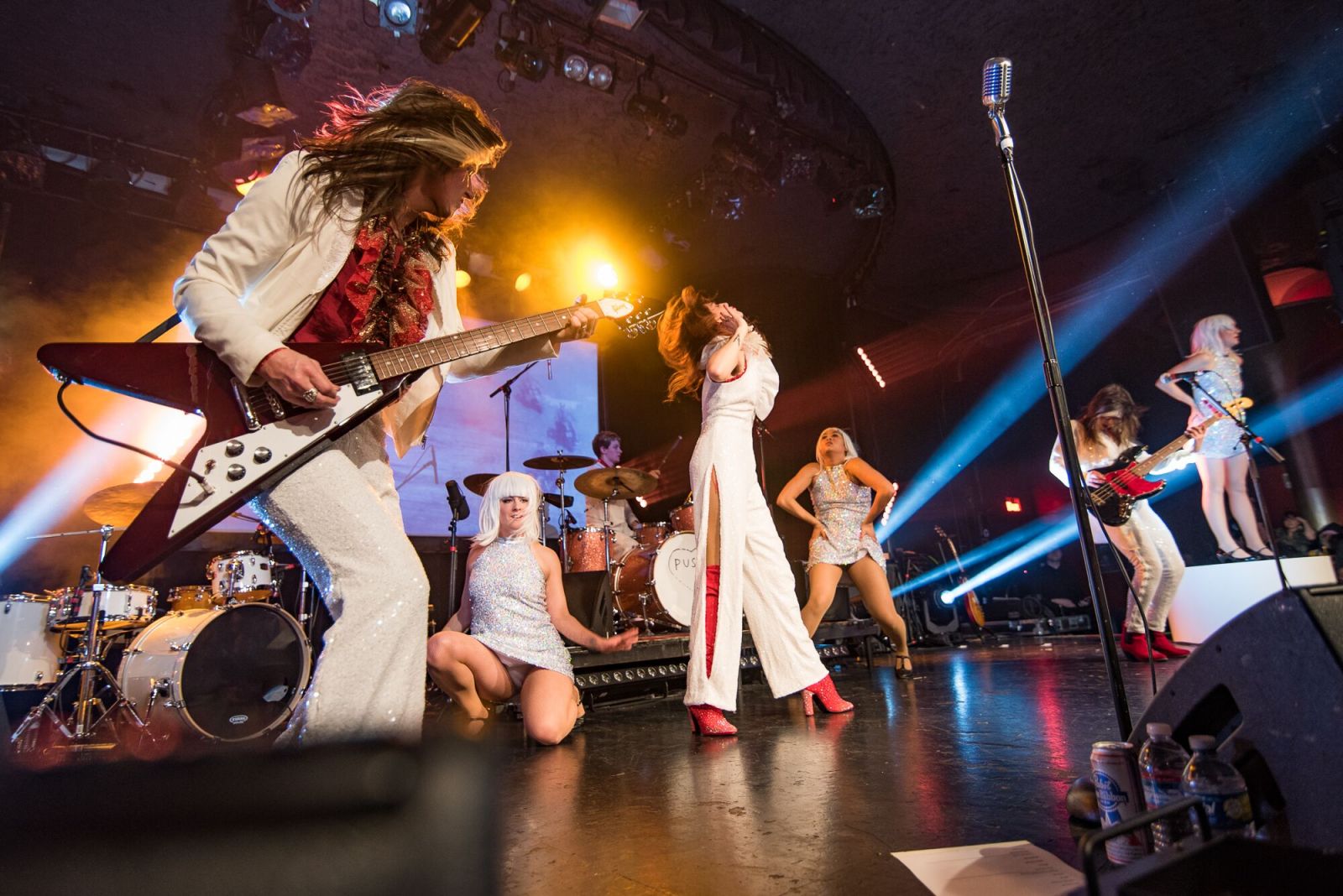 "Being a lover of rock 'n' roll music for my whole life, you either have it, or you don't," Whitney leaves off. "If you find it, cultivate it, treat it like a wild animal, and tame that raw energy, but not too much. That's what this is."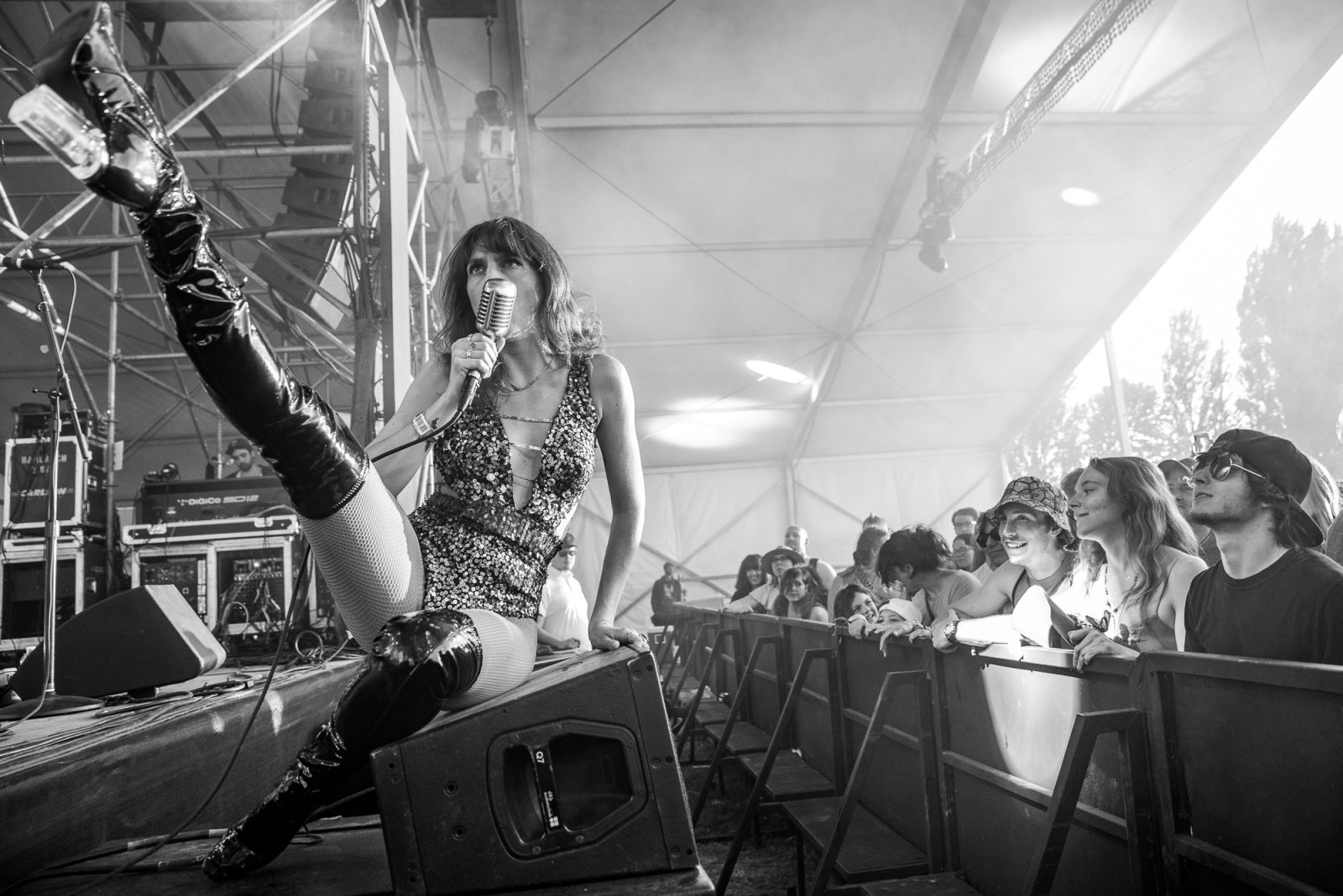 This unity and raw it-factor is foundational to the band's self-titled debut album which released on May 25, 2018 via Stardog Records/Republic Records.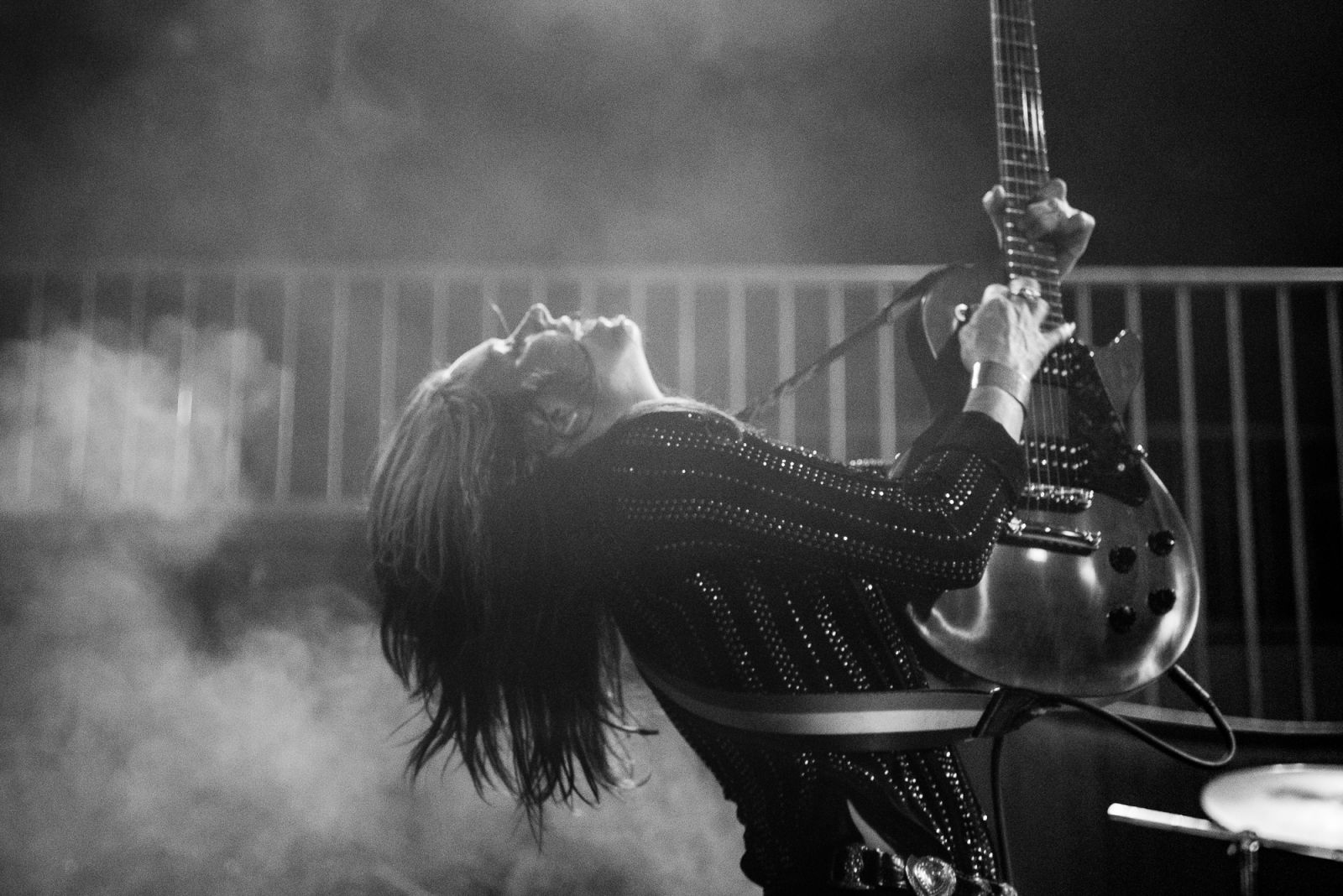 Check out Girl Gang Music's Q&A with Whitney Petty below, in full:
1) What was the songwriting and production process behind your latest album, Thunderpussy, produced by Sylvia Massy? Do you have any anecdotes, colorful stories, process tips, etc. that you can share!
""Stop thinking!" is what Sylvia would yell at us when we would labor over a take for too long. It's very easy to obsess, and she helped us to let go of our neuroses many times. There were so many magic moments making this album, but one of the more mischievous times we had came during a little 'field recording' exercise. During the break in the middle of 'Thunderpussy,' you can hear a terrific smashing sound. That is Ruby and I hucking a massive old television off of a balcony onto concrete while Molly and Leah awaited below with the recorder. Those things look like they burst into flames when you smash them!"
2) Your Wikipedia page highlights this: "Remarking upon being an all-female band in a male-dominated music genre, Julius told an interviewer: "All four of us women do things that have historically been male-dominated. We play music, ride motorcycles, date girls, and lift heavy shit for a living. And we don't do them as a 'fuck you' to the male-dominated society, or in an attempt to advance women's rights, we do them because we can and want to." How did you – separately or together – get over society's pressure to put you in a box and become so vocal?
"I would like to thank LSD for leveling the playing field for me at an early age. We are different, and yet the same. People are people. We all poop."
3) What do you hope the music industry will look like in ten years? How do we get here?
"I hope Thunderpussy will be at the top of it– or at least revered in the rock world, which hopefully will be at the high end of its perpetual pendulum swing a few years from right now. Real, honest, low-down, gritty rock n roll never dies. It has never gone away because it is an attitude and a feeling just as much as a genre. Every ten or fifteen years people wake up in a wasteland of prosaic pop formulas and discover a real band. Then rock rises again. We took a weird turn at American Idol, but Spotify is bringing us around."
4) How do you deal with naysayers? In life? In work?
"Beyonce says it best, "Always stay gracious, best revenge is your paper.""
5) What's your single tip for any woman in the music industry?
Do men spend their days thinking, "I'm a man. I'm different. How will I prove myself today?" No. Forget that you are a woman. Make your art.
6) What's one thing most people don't know about you? As individuals? As a band?
"Leah is not gay. At least, she hasn't found the right woman yet…"
7) What's next for you in 2018?
Plant a garden, watch it grow.

Thunderpussy's Girl Gang Music Picks
Animal (The Muppets)
"Animal, from The Muppets, is probably my favorite drummer of all time. I mean, people assume he's a he, but honestly, nobody really knows how they identify, do they?"
Patti Smith
"And Patti Smith. She has that swagger, and gravitas about her that few performers do."
"Nina Simone. Janis Joplin. Tina Turner."
Keep Up With Thunderpussy
Website | Spotify | Twitter | Facebook | Instagram | Soundcloud